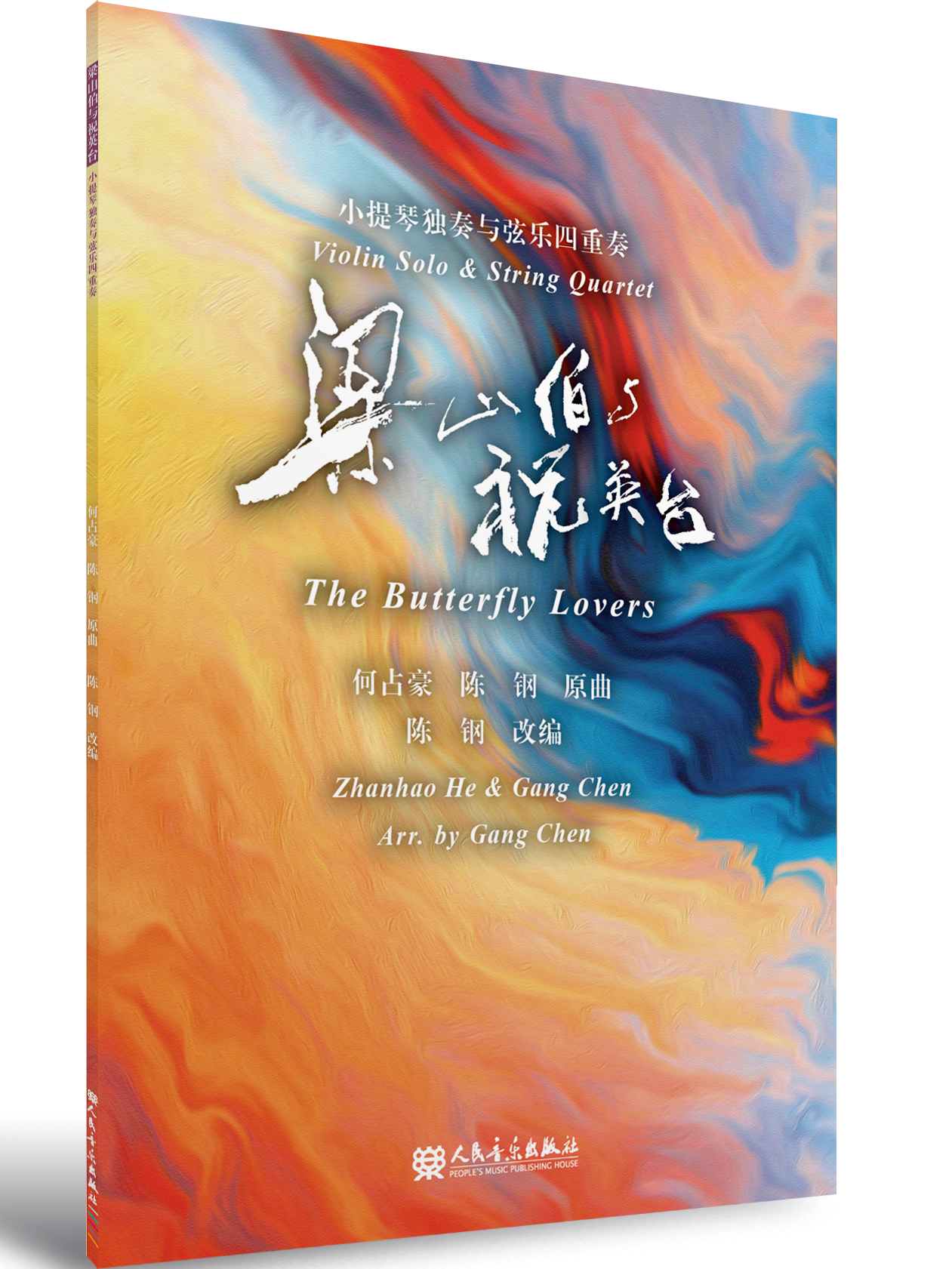 The Butterfly Lovers——Violin Solo and String Quartet Preface
Paper Back
2021-01-01 | ISBN: 978-7-103-06139-8
Rights Manager: Li Lidong
Email: musicright@126.com
In 1959, the Butterfly Lovers Violin Concerto was born. She is a spring flower in May. People compared her to butterflies, a pair of colorful butterflies dancing in the flowers.
In 2019, to celebrate the 60th anniversary of the Violin Concerto, various versions of the Butterfly Lovers appeared on the music stage at home and abroad one after another, presenting a beautiful scene of spring scenery and butterflies flying in the garden. In the Butterfly Family published by People's Music Publishing House, there are already piano solo, a piano concerto, and piano four hands. On the occasion of the 60th anniversary of the birth of Butterfly Lovers, I would like to add a new member, that is, the chamber music version of Butterfly Lovers played by solo violin and string quartet.
Chinese cultural values emphasize both harmony and individuality. In the new version of Butterfly Lovers, both the solo and the ensemble are strings, so the timbre is very integrated. However, to seek differences from similarities and create more changes, Chen Gang added a new cadenza for the solo violin to depict the multiple feelings of nostalgia, struggle, expectation, and yearning of Yingtai Zhu.
Another spring is coming. May the music spread everywhere, and let the butterflies fly freely in the flowers with the spring breeze.